Track your order from your order confirmation email or contact us.
Track your order using the shipping confirmation email we sent you.
The shipping confirmation email you received after placing your order (from hello@coola.com) has a link that allows you to track the status and location of your COOLA order.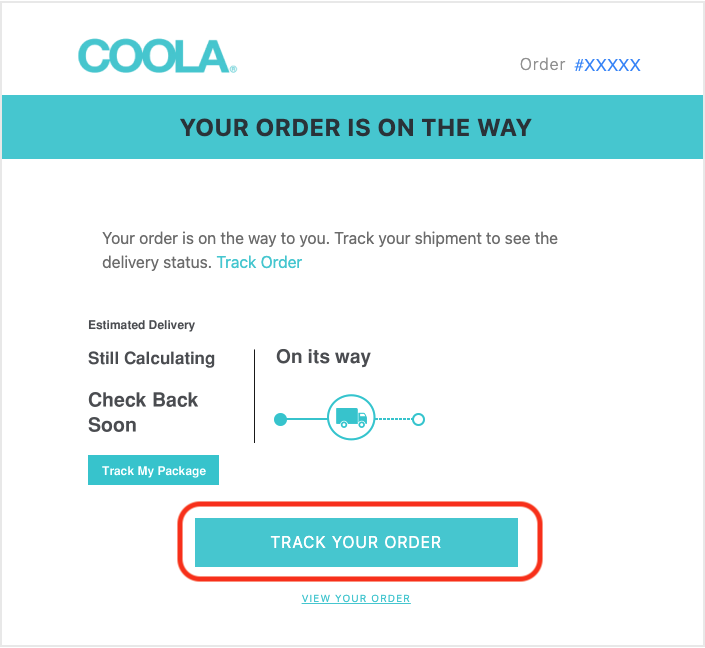 We are currently (August 2022) seeing delays with the carriers, and some orders may take longer than usual to arrive. You may notice that your shipping label has been created, but the tracking status is pending, which means the package has been picked up by the carrier and is awaiting processing at their processing facility. If it has been more than 14 days since you placed your order and still haven't received it, reach out to us, and we will assist you!

Contact us.
Don't hesitate to contact us if you don't have your shipping confirmation email or if tracking your order proves unsuccessful. Please provide your name, email, and order number. You can reach us via chat by clicking on the chat icon in the bottom-right corner of this page or clicking here to email us. You can also call us at 888.682.6652. Our agents are available Monday - Friday, 8 am - 5 pm Pacific (PST).