You can submit a return on your own, without having to contact us, using our easy returns portal!
Just follow these simple steps:
1. Visit https://returns.coola.com/
2. Enter the email address associated with your order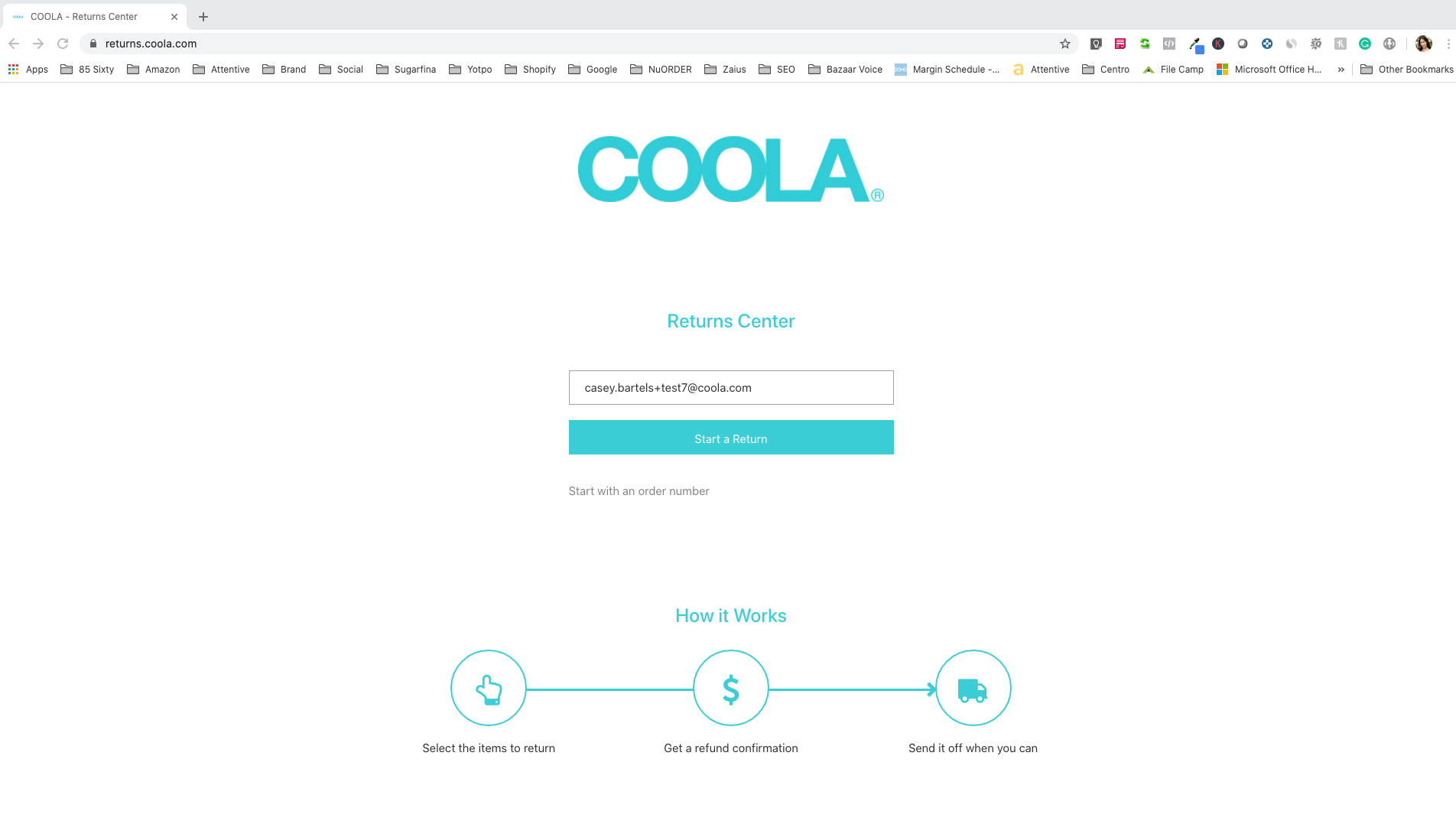 3. To protect your security, you'll receive an email to continue the return process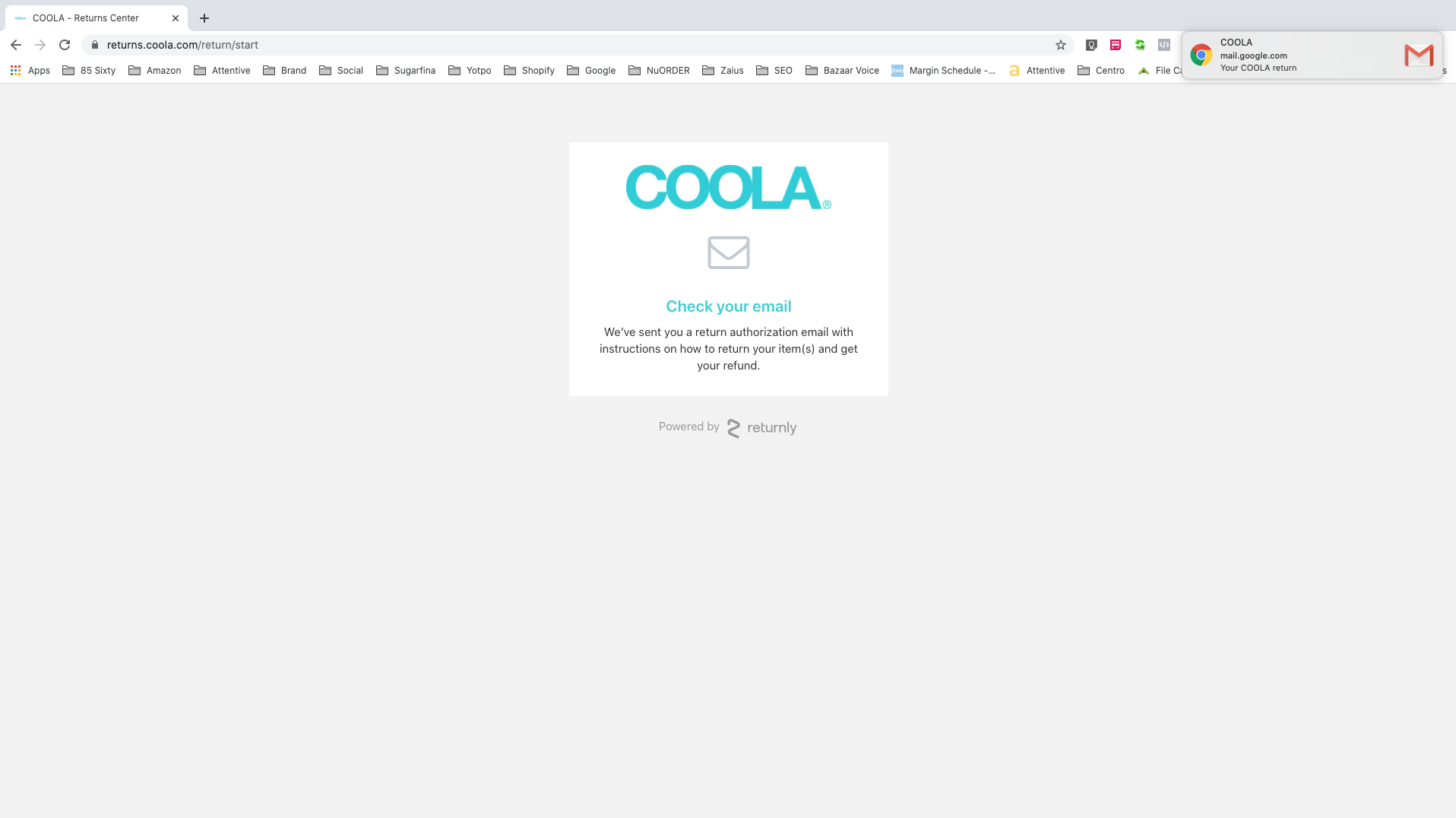 4. Click Start A Return
5. Select the product(s) you want to return (limited to eligible products)
6. Select your reason for the return
7. Click Complete Return at the bottom of the screen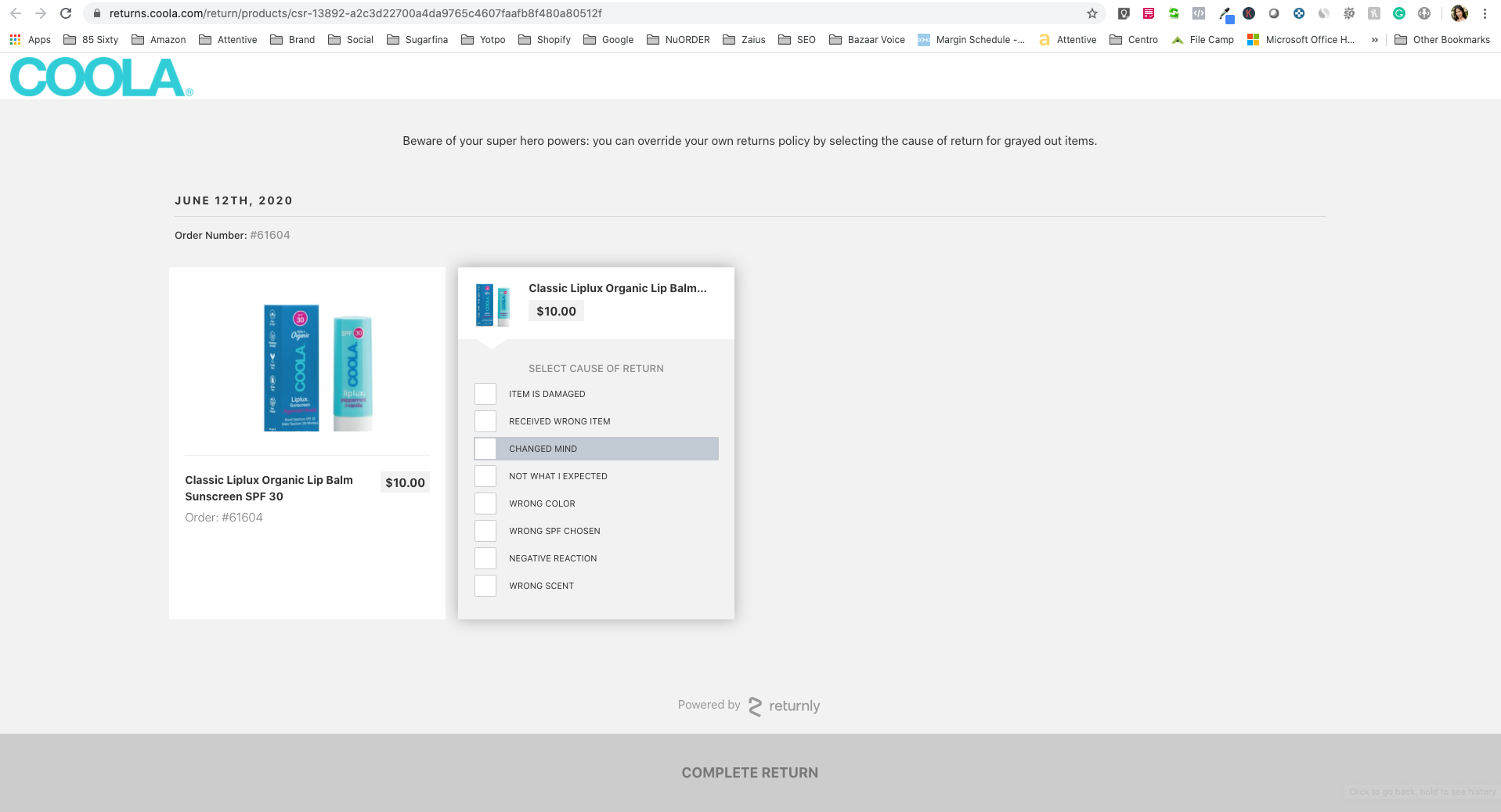 You will then receive a Simple Return pre-paid packing slip. If you're eligible, you may also be given the opportunity to process a Green Return, allowing you to keep the product.
In both cases, you will be issued an Instant Refund™ Voucher code you can use on COOLA.com. This credit will be in the amount of the refund and will be good for 10 calendar days. We'll send you an email containing all the details.